This past Saturday Data Disposal Inc participated in the annual Spring Valley Clean Up Day at Monte Vista H.S.
DDI believes that our community is an important part of our lives and helping in any capacity we can only enhances that. Each year the Spring Valley Chamber of Commerce organizes a Clean-Up day and Data Disposal was once again there to offer free shredding services to members of the community.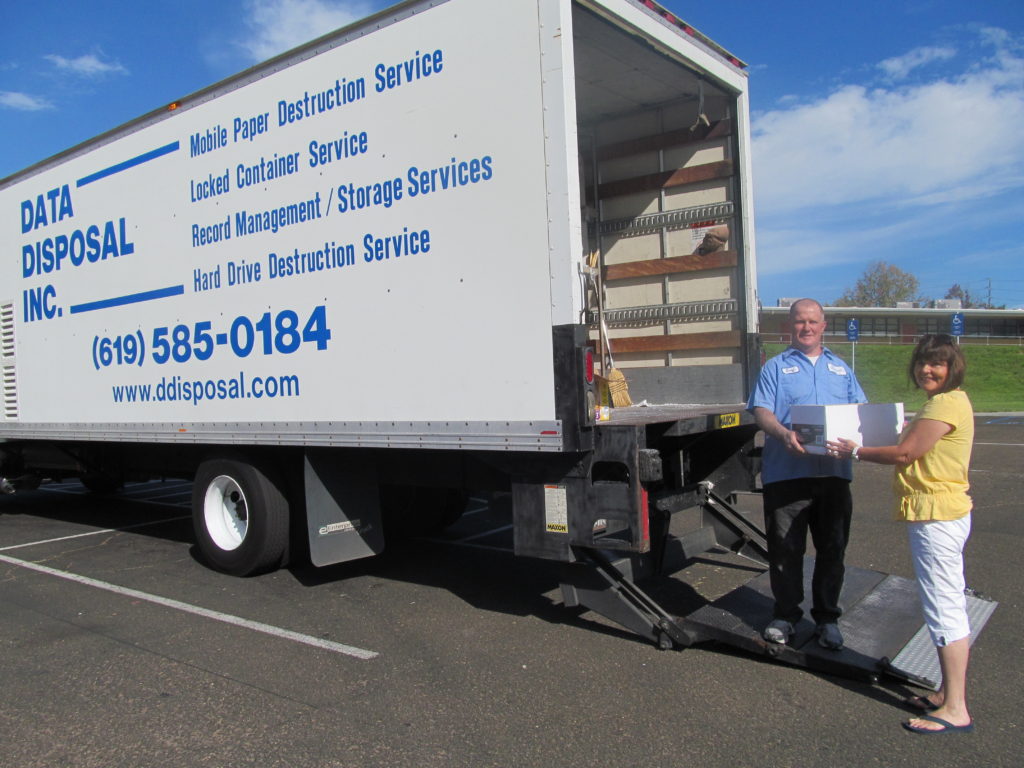 There was a good turn out, however afterwards we felt that there were probably many out there that didn't know about the event. Never the less, for anyone that was unaware, or unable to come out last weekend you'll be relieved to know that we still have our Fall promotion- No Minimum charge on drop-off shredding services through the end of the year and at $2.50/box, it's an excellent time to come by with your materials.
P.S. A huge THANKS to everyone who's helped with our Social Media campaign recently by giving us good reviews on Google+ and YP. Now if we can only get Yelp going, we'll be all set.
Hope everyone has a great week!